Family Vacation Spots
Top Ten Vacation Spots in Canada, US and Mexico!
There are plenty of great family vacation spots throughout North America and Mexico. This makes it really difficult to pick 10 top spots but let's try.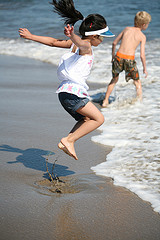 1. Florida
2. Alaska
3. Grand Canyon
4. Yellowstone National Park
5. New York City
6. Cozumel, Mexico
7. Hawaii
8. Playa del Carmen, Mexico
9. Prince Edward Island, Canada
10. Blue Ridge and Great Smoky Mountain Ranges
The Orlando, Florida is a great destination for family vacations. You can go to Disney World, Epcot, and Universal Studios. You could even manage to visit Tampa Busch Gardens or visit The Space Center on the eastern coast if you are up for a bit of a drive. Some families head for the Miami area and take in the beautiful beaches and bustling city sights.
If you like you can keep Orlando as your hub and head off to the
Florida Keys where you can explore coral reefs, walk a mile out into the clear sparkling waters. You can even choose to go Snuba exploring which is a way of diving up to 20 feet in an easy to do manner. Check out this cool video - definitely one of the best family vacation spots!
There is also Sanibel Island off the coast of Florida where shelling awaits and you can visit Amelia Island to the east, which is slightly off the beaten path, but is very nice and has some of the best luxury accommodations in Florida.
You can also hang out in the Gulf Coast area around Pensacola and enjoy the day at the Miracle Mile amusement centers or go deep-sea fishing in the much calmer waters of the Gulf.
Florida is a perpetual favorite of millions and they usually make annual trips to enjoy the attractions.
Alaska offers some thrilling adventures; you can go skiing, snowboarding, enjoy the northern lights, or go whale watching along the coast.
Check This Out.
For families who enjoy nature and want to see some animals in natural surroundings this is one of the best family vacation spots. Many families are including Alaska on the list of must see places.
A once in a lifetime vacation opportunity is how it is described by a lot of visitors.
There is also adventure in abundance waiting for families who come to the Grand Canyon or visit Yellowstone National Park in California. Kids will have plenty of fun and exciting moments and will never be bored and there are plenty of attractions for adults to enjoy. These family vacation spots are frequent stops for those who live close by, but for others it is a once in a lifetime vacation.
Hawaii offers thrills and excitement for people of all ages, as does Mexico. And each of these places has plenty of activities for those who enjoy water sports and fun. Surfers love the big waves on the beaches of Hawaii. While people would love to visit more often, the majority of family vacations to both of these sites are onetime events due to price and distance.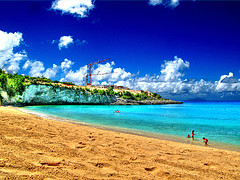 The picturesque scenery of the rolling green hills on
Prince Edward Island
make the trip worth it, but this is a tourist city in every aspect. No one will be disappointed by a visit to this beautiful countryside.
Families who travel long distances to this area often come only once or twice, they enjoy it, but costs mean most of their vacations will be taken closer to home.
The mountains in the North Carolina Vacation Spots and Tennessee Vacation Spots area provide beauty, fun, and acres of excitement. For families who enjoy hiking, backpacking, whitewater rafting, and camping…this is the place to visit.
There are accommodations to fit every budget and amusement parks and even casinos can be found nearby. This is a frequent vacation spot for many families on an annual basis.
Trips to Mexico, Hawaii, and even Canada are amazing family vacation spots. Places like Disney World, the mountains and the beaches are annual stops for others and some families like to make treks to these locations as often as they can. Lucky families who live close to one or more of these attractions have many opportunities to enjoy
the top vacation spots.
Photos by,
708718, Tom@HK.