Kohala Coast Vacation
Guide...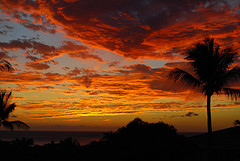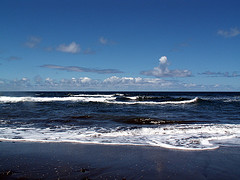 Our Kohala Coast Vacation Guide...
Voted as one of Hawaii's "Most Beautiful Places", Kohala brings the subtleties of 70 degree weather mixed with a cool ocean breeze, sunny skies, and beautiful, soft sandy beaches to make for a perfect vacation along the northern part of the Big Island.
Canvassed over 40 miles is a beautiful coastline of scenery, the area is full of activities such as horse-back riding, kayaking, and surfing to give you an unforgettable experience. The only challenge you'll come across while staying in Kahola, is eventually having to leave.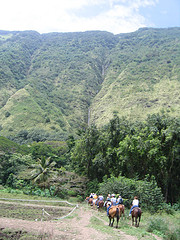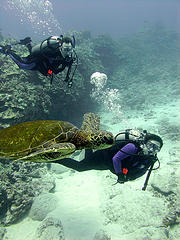 Kohala Coast Vacation Guide - Fun
Even the different styled accommodations is enough to entice you to stay. Bed and breakfasts positioned to overlook the ocean through French styled glass doors, plantation homes
hidden away in the seclusion of beautiful mountains
, and rental homes with just enough touch of Hawaii to make you smile.
If you are an outdoor person there are several different parks where you can enjoy the great outdoors. Among them the Mahukona Beach Park which is well known for its calm water, encouraging great diving and snorkeling within the area.
If your looking for adventure and wish to enjoy the natural history surrounding the Big Island, a riveting safari tour inside an H-1 Hummer awaits you riding more than 2,300 ft above sea level deep within the rain forest with scenic waterfalls and ravines that will leave you in awe.
Midway through the trip you will have the opportunity to swim in a hidden waterfall pool that is simply breathtaking.
Other activities around Kahola include unlimited historical and cultural sight-seeing, hiking, biking, fishing, swimming, and the list goes on.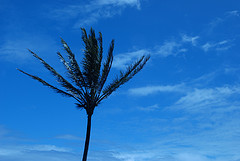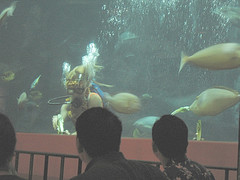 Kohala Coast Vacation Guide - Top Restaurants
As all the activities enhance your hunger, take in some of the best seafood in the United States today. The Bamboo Restaurant & Gallery featuring the freshest fish caught by the local fishermen was voted the "Best Restaurant" on the Big Island. And Ken's House of Pancakes is your breakfast paradise!
With a Pacific Rim local cuisine, juicy steaks, and Passion Fruit Margaritas its a can't miss on your dining list. Add a world class sushi bar; Sushi Rock, and you've got yourself a delectable treat.
Then many small cafe's are scattered across the area offering simple sandwiches, ice creams, teas and coffee for the little delightful treats in between your meals.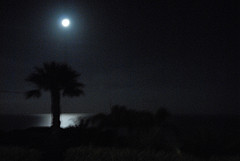 After a more than satisfying day, it's time to end it where you started, along the coast laying in the sand watching the surfers ride their last waves as the
sunsets
behind them.
Off in the distance a faint sound of drums begin to play and turning around to see where its coming from you can slightly see flickering lights with people dancing around.
As you lay back down and close your eyes it only takes a moment to realize, there is no other place you would rather be.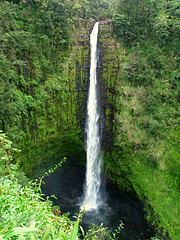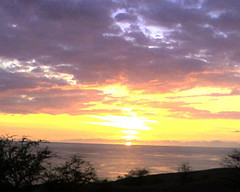 Return From Kohala Coast Vacation Guide...

Photos by eMuse, Tess Heder,
Newyorkannie, tgrt, Creativity+, SFKelly,
Oceanit Daily Photo, jdan57, Brauners.