European Vacation
Spot...
Choosing a European Vacation Spot in France, or Spain, or anywhere in the exotic European countries...are all unique and incredible. From the time you arrive the culture, the history, people, and cuisine will fill your travel dreams.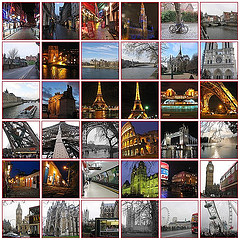 Check Out Southern Europe - Greece Vacation Spots
Click here to see St. Malo France...
European Vacation Spot - Paris
Of course, of my favorites, I have to choose Paris.
My favorite Parisian experience was sitting on the steps of the Sacre Cour in Montmartre, eating an ice cream and feeling every inch 'an American in Paris'.
Paris is love. Even the traffic lights are romantic! This adorable traffic light was spotted in the Marais at Vieille du Temple.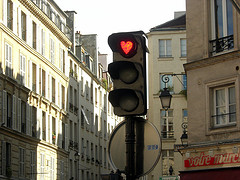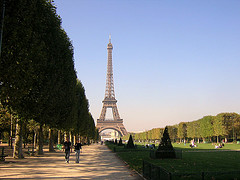 Europe Vacation Spot - Italy
In Italy, there's a town between Florence and Rome called Siena, which has everything a walled medieval city should have.
You must make the time to walk round somewhere like this and soak up the atmosphere, then find a little plaza with a café with seats outside and sit and watch the world go by - most of them on scooters!
Unforgettable.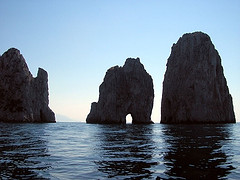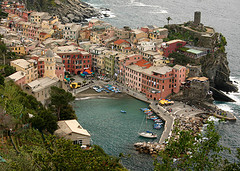 Vacation Spot - Lake Geneva
My last choice is a ride I took on a boat down Lake Geneva – an astoundingly beautiful, clean city with awesome mountain backdrops and incredible lakeside villas. Don't stay there too long, you might not want to leave.
These were my personal favorite vacation spots. Getting around was easy enough – the trains were fast, clean and efficient. Apart from Britain and Switzerland, the money was easy too, with euros not being too far off the dollar.
But best of all were the welcoming people, who seemed genuinely pleased to meet American visitors. And I haven't even mentioned the London Eye, Amsterdam or the battle fields of Northern France.
Photos by Marco de Mojana,
Malias, Skene, Paul Resh, Alaskan Dude,
Erik Charlton.