Disney Family Vacation
Luxury Vacation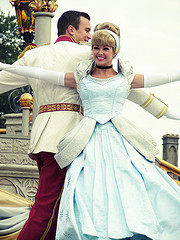 Traveling to a Disney Family Vacation is a must for every family at some point. You know you have to go (your daughter can't grow up without seeing the "real" Cinderella), so you might as well have a luxury vacation and stay where you'll be totally pampered.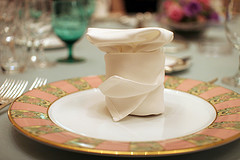 Luckily there are a number of options for luxury rentals in and around the property. Disney knows that they have to accommodate guests and they know how to spoil you during your Disney Family Vacation.
Therefore, they offer some of the best accommodations right on their property.
If you want to stay outside Disney World, there are a number of other establishments nearby that offer an amazing place to stay.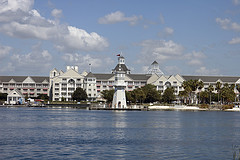 If you want to stay on-site, you have a lot of places to choose from. Disney makes it possible for those on any budget to have a great resort to stay at. They have several different resorts that each has a different theme. The great thing about staying on Disney property is that you're actually on the property.
You're right in the middle of the action and you don't have to waste any time on the many Florida Turnpikes. You can just wake up, get ready, and walk outside to the monorail. Disney has made it very convenient for guests by putting monorail stations at all of the key points in Disney World.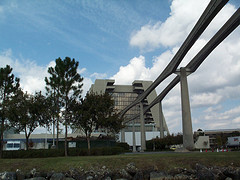 On-site resorts offer great dining, entertainment, and anything you could possibly need. A few of the more popular resorts in Disney World are Disney's Grand Floridian, Disney's Beach Club, and Disney's Animal Kingdom Lodge.
The Animal Kingdom Lodge is especially fun because it is built on an animal preserve. If your kids love animals, this is the place for them. They can see some animals (like giraffes) that they don't get to see on a normal basis.
Disney's Contemporary Resort is another deluxe resort that is right next to the Magic Kingdom. In fact, the monorail to the Magic Kingdom passes right through the hotel.


Many of the on-site resorts offer luxurious amenities that everyone will enjoy. You can get a relaxing massage or a spa treatment and let the stress wash away. After a day walking around the parks, there is nothing more amazing than a relaxing massage. Disney should strongly consider offering this with the price of admission.
The resorts also have great places to relax near the water. The Beach Club has a great beach that you can sit on with a cool, fruity drink in hand. They also offer some great pools that have some amazing features for the kids Disney family vacation.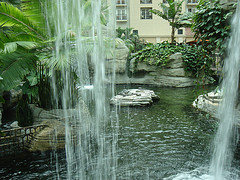 If you want to stay outside of Disney, you won't have any trouble locating a great place outside the resort. Some of the best resorts in the world are close-by to the Disney property. Places like the Gaylord Palms Resort, the Sheraton, and Doubletree are a few of the resorts that are close by Disney. You can experience a luxury vacation in all its forms in these amazing establishments.
Now you just have to decide when you're going and where you're staying.
From Disney Family Vacation To More Family Vacation Spots
Photos by Raymond Brown,
BruceHH, OiMax,
ckramer, Rob!