An Alaska Vacation
Spot...
Looking for an Alaska Vacation Spot?
Alaska is the largest state, in the United States of America, about 2.3 times the size of Texas and about one-fifth the size of the Lower 48 states. How do you see a part of the country that has approximately 640,000 residents occupying 570,374 square miles of land?
An Alaskan Cruise.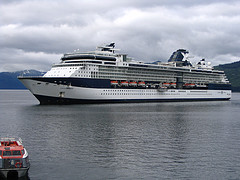 See Alaska and all it's incredible beauty. Find out why it's State nickname is "The Last Frontier" - The name 'Alaska' is actually from the Aleut word "Alyeska," meaning "Great Land." And once you see it's majesty , and smell the ocean air, you'll know why.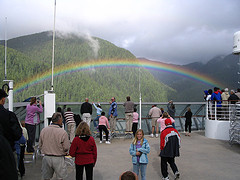 You could almost reach out and touch this rainbow-truly amazing.
With a luxury cruise line vacation package, you can fulfill your vacation dreams!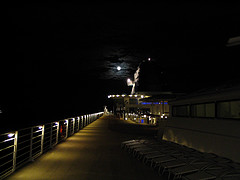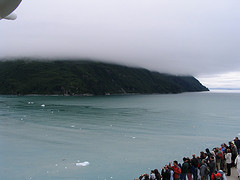 Waking up to the cool open air, with a hot cup of coffee, looking forward to kayaking in the northern seas...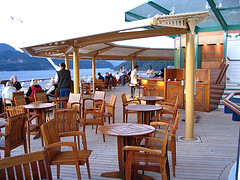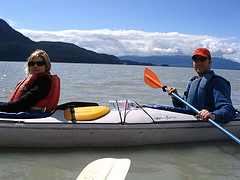 Watching the natural, untouched wild eagles...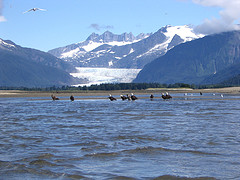 Find your ideal Alaska Vacation Spot with an amazing cruise. Experience the incredible glaciers, enjoy the blue-green waterways and picturesque communities.
Learn about Alaska's state gem-it's jade. They have large deposits of the gem, including an entire mountain of jade on the Seward Peninsula. And gold is the state mineral. Luxury.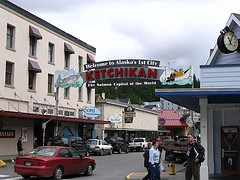 Stay and fish. The giant king salmon, which weighs up to 100 pounds, is the state fish. Then discover the native arts and culture. And did you know, Russian fur traders were the first Westerners to settle Alaska. You can still see onion-domed churches gracing the skyline and the rich Russian past which is still present today.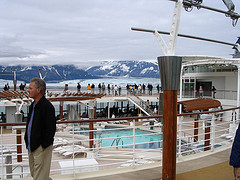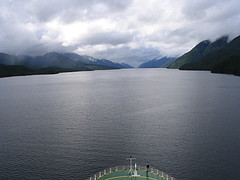 Peaceful, yet fun-an untouched, an adventure tour vacation is waiting for you. You will return home with unbelievable memories and more refreshed than you could have ever thought.
Have a wonderful trip!
Return from Your Alaska Vacation Spot...