Colorado Vacation
Spots

Colorado Vacation Spots
Traveling to the great state of Colorado will afford you some of the most breathtaking views of your life. You'll witness the Rocky Mountains in all of their glory. You'll want to stop and take it all in, because it is probably unlike anything you've ever seen. Even if you have seen it before, it will still make you stop and stare. Regardless of what time of year you go, there is something for everyone. Where are the best places to stay? What is there to do? Let's look at some of the best places in Colorado.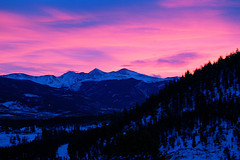 One of the greatest places to visit in Colorado is
Breckenridge
. Breckenridge offers some of the best skiing in the world with a top-of-the-line ski resort.
It is ideal for beginners and the experienced alike. Breckenridge is probably best known for its unbelievable skiing, but it isn't limited to just that.
In the summer you can play on a great Jack Nicklaus-designed golf course that is open to the public.
If golfing isn't your thing (or you've "accidentally" broken all of your clubs over your knee) there are also some amazing bike trails that will wind you through the mountains. These trails offer some of the best views of nature that you'll find anywhere.
The culture of Breckenridge is steeped in mining lore. You can actually pan for gold in the exact spot where gold was first discovered in Colorado. You probably won't find anything, but still it's cool to say that you did that.
The accommodations in Breckenridge vary greatly from a simple hotel room to a luxurious penthouse suite. Regardless of your budget or taste, you can definitely find a comfortable place to kick back for the weekend.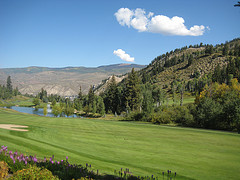 One of the best Colorado vacation spots is Beaver Creek. It includes the skiing of Breckenridge with a little European flair.
It was designed with culture in mind and it is a year-round destination.
They have resorts themed around Switzerland, Italy, and Spain in the area. This gives it a totally unique vibe that you won't find anywhere else.
The locals are friendly and the activities are numerous. If you like to actually get out and do things on your vacation, this is undoubtedly the vacation spot for you.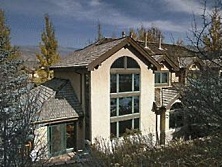 Regardless of where you end up in Colorado you'll find plenty of luxurious rentals that will make you feel at home. They offer cozy fireplaces, beautiful mountain views, and a very relaxing atmosphere.
Even if you don't come when it's cold, the views are just as spectacular and there is still a lot to do. You can where cool ski outfits, get some exercise, and get some fresh air all at the same time. Where else can you claim that?
If you go during Christmas break you will undoubtedly encounter several fun people who are also at these Colorado Vacation Spots. At other times of the year, it is usually comfortable. Whenever you decide to go, just be prepared to have a good time. There is truly something for everyone in Colorado.
Return To Top US Vacation Spots
From Colorado Vacation Spots To Family Vacation Spots
Photos by Luke Wisley,
Wolfgang Staudt, LRJ53